President Joe Biden, speaking to donors at a Democratic fundraiser here, said Ukrainian President Volodymyr Zelenskyy "didn't want to hear it" when U.S. intelligence gathered information that Russia was preparing to invade.
The remarks came as Biden was talking about his work to rally and solidify support for Ukraine as the war continues into its fourth month.
"Nothing like this has happened since World War II. I know a lot of people thought I was maybe exaggerating. But I knew we had data to sustain he" — meaning Russian President Vladimir Putin — "was going to go in, off the border."
"There was no doubt," Biden said. "And Zelenskyy didn't want to hear it."
Although Zelenskyy has inspired people with his leadership during the war, his preparation for the invasion — or lack thereof — has remained a controversial issue.
He said he didn't think the recall warranted the national attention that it received as an "arbiter of something farther reaching. I thought the punditry was a little overwhelming on it," he said. 
"I think the issue in San Francisco, in particular, is people want the streets cleaned up – period. Full stop. Enough," he told Michaelson on the FOX 11 political show "The Issue Is." "They want the streets cleaned up. They want a sense of order from the disorder they're feeling on the streets."
SAN FRANCISCO CRIME VICTIM CELEBRATES RECALL OF PROGRESSIVE DA: 'A FEELING OF VALIDATION'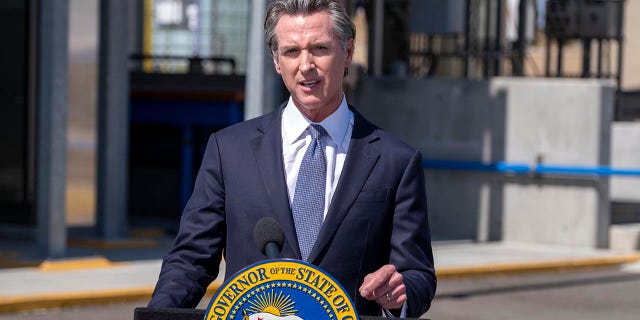 He continued, "Now crime's a component of that but there's a lot of conflation of those issues," including mental health, open use of drugs, drug dealing and "the dirtiness in parts of the city. And tag, the DA was it, meaning there was some attachment of accountability and responsibility."
He said all San Francisco elected officials took some blame for the state of the streets but "in particular the district attorney."
When asked by the host if Democrats bear responsibility for issues like homelessness in San Francisco and other cities, he said "absolutely" but added that cities across the country have the same issues – Democratic and Republican. 
"It's right to focus on where we need to improve, not necessarily unique and distinctive," he said.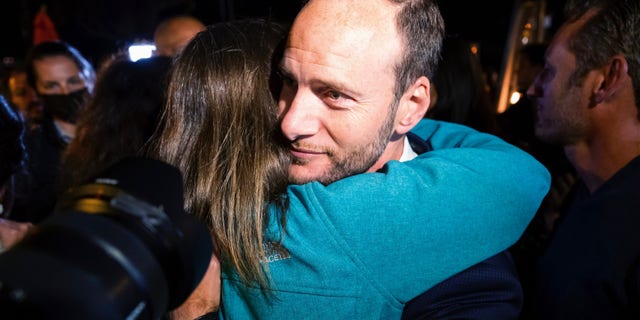 CHESA BOUDIN SUPPORTERS REACT TO SAN FRANCISCO DISTRICT ATTORNEY RECALL OUTCOME
Michaelson was speaking to Newsom during the international Summit of the Americas held in Los Angeles this week.
On the highly contested Los Angeles mayor's race the governor said he hadn't gotten involved and was friends and had worked with both billionaire Rick Caruso and U.S. Rep. Karen Bass, D-Calif., who will face each other in a runoff in November.
The governor easily won his own primary this week but said he didn't have an election night party because "November is a lifetime away." 
He said he was working on the budget and going through emails when his win was announced.
Newsom added that the state will be sending out gas checks to counter record gas prices in the next few weeks and said California is working on codifying Roe v. Wade, which is in jeopardy nationally.
LOS ANGELES DA GASCON BLAMES INCREASING CRIME ON 'BAD POLICIES' THAT 'OVER-CRIMINALIZE COMMUNITIES'
And on the epidemic of gun violence, the governor said the state is still working on an infamous bill he said is based on the Texas' six-week abortion ban that allows people to sue private citizens. 
North Korea promoted its key nuclear negotiator to foreign minister, state media said on Saturday, as leader Kim Jong Un vowed to his ruling party that he would use "power for power" to fight threats to the country's sovereignty.
Choe Son Hui, long a key member of Pyongyang's team negotiating over its nuclear programme with the United States, was named foreign minister, state news agency KCNA said.
The appointment comes as the United States warned this month that North Korea is preparing to conduct a seventh nuclear test, and says it will again push for United Nations sanctions if that happens.
Kim did not mention a nuclear test and offered no details about how he would bolster military power as international concerns grow that he would order the first such test in five years.
"The right to self-defence is an issue of defending sovereignty, clarifying once again the Party's invariable fighting principle of power for power and head-on contest," Kim was quoted as saying.
you only see in them what you have inside you." The insight comes from a novel I recently re-read, "The Shadow of the Wind," by Carlos Ruiz Zafón. When it comes to books and stories, the good ones really do have a way of sucking us into the action. For people of faith, our sacred stories offer us the same invitation.
Consider what researcher and author, Brene Brown, says in her book, "Rising Strong." She notes the work of neuroeconomists who have found that "hearing a story — a narrative with a beginning, middle, and end — causes our brains to release cortisol and oxytocin. These chemicals trigger the uniquely human abilities to connect, empathize, and make meaning. Story is literally in our DNA."
Our sacred stories have helped many of us to connect with God, and like a mirror, we've glimpsed reflections of ourselves within those stories passed down through the ages. These factors have kept us intrigued, inspired, and invested in our faith traditions. With such a novel theory of narrative power, you'd think our pews and seats would be jam-packed. But this same theory about the impact of a story is the very reason our congregations are declining in attendance, participation and enthusiasm.
I'm speaking of Christian congregations now, not because of any exclusive beliefs about my faith, but because I can't speak for other religions' beliefs or patterns. To be honest, it's hard to explain some within Christianity, too. But since we're being honest, it's really no surprise that people are leaving Christianity. These people of good will and spirituality don't see themselves in the versions of the Story that have been taught, indoctrinated, and practiced by our churches.
One only needs to scan the ungodly variants to the Christian Story to understand why so many people want no part of it any longer. Across history and still today, too many churches and denominations have replicated a version of the Story by brute force, violence, oppression, repression and a pursuit of unadulterated power that has looked like some of the most insidious forms of dehumanization humanity has ever known: colonization, the Crusades, "Conquistadors," manifest destiny, slavery, segregation, racism, anti-LGBTQ discrimination, Christian nationalism, and sexual abuses (along with the systemic cover-ups) in the two largest Christian denominations in the United States.